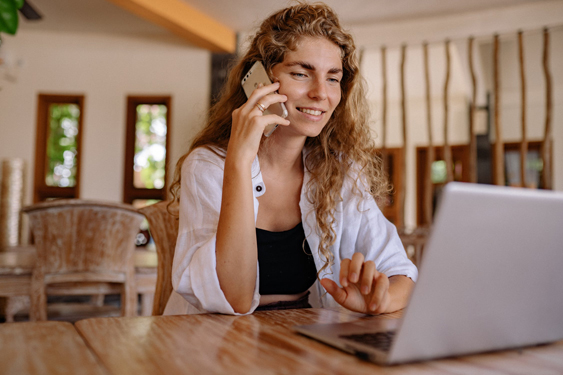 Nearly every business has had to pivot over the past year. How companies deliver their products, services or support took a serious re-think and speedy realignment. For the most part, these service innovations have made many businesses more agile and even more resilient. Especially when the most common questions were "Are you open?" or "When will you re-open?"
True: customers are looking for answers. They want assistance. They need assurance. It's been a huge opportunity despite obvious set-backs to put your best Customer Service foot forward and be exceptional. No doubt you learned from the experience and made an extra effort to reach out to your clients. But this brings up another important question: If your customers weren't calling you, who was?
How we reach out to your clients
Do you have a Customer Contact Strategy? What process and channels do you use to regularly reach out to your most valuable asset: your client base?
How frequently do you call customers?
What triggers a Customer Call? (loan anniversary? Rate update?)
Do you really know what your client's financial dreams are?
What does really exceptional client contact look like?
In our experience at Keeping Clients, Brokers and Advisers often get stuck in a rut. They have every intention of contacting their database but rarely get past the 'special occasion' outreach with breaking news or an anniversary date. Which means they may miss out on when a customer really wants or needs to hear from them.
Some brokers resist contacting clients because of time consuming pricing requests. Unfortunately, if these brokers are not equipped for this current business growth opportunity, they are missing the chance to have valuable client conversations. These conversations can help them understand current and future customer aspirations, potentially grow the business and ultimately keep clients.
Start by having a plan for regular client outreach. Keeping Clients can help you formulate an individual call plan or a specific, tailored call campaign. Then our experienced team can call you clients as 'members' of your team. 
Keeping Clients has a proven track record of helping busy brokers make sure their clients are called. Our professional and meaningful conversations with clients often generate valuable repeat business as well as make customers feel valued.   
Our own clients have said it best with comments like—
"Tracey knows and works CRM's so her team are up and running quickly. Handing this over [ringing our database] was one of the best things we have done."
"Tracey's personal touch meant clients were more than happy to talk, update their details and let her determine if we need to arrange a face to face meeting…very much part of our team."
"Keeping Clients was an excellent way for us to catch up on a long list of Home Loan Health Checks for our clients. Tracey's detailed notes and progress updates resulted in us retaining clients and reducing our run off."
Share your pain points with us
After seven years of business as Keeping Clients (and 14 years in a Brokerage business) we've heard it all. We know where the speed bumps and pot holes are for customer contact. We understand the critical timelines of customer life cycles. And we appreciate that a lot of admin work in maintaining databases can sometimes be neglected.
It makes sense to get in touch with Keeping Clients to see how we can help. There's no obligation with an initial discussion and our campaign costs are surprisingly flexible and affordable. Go ahead: it's your move!
NEXT MONTH: A good look at Contact Channels: what works, what doesn't
---